TIZZY

THE CHRISTMAS SHELF ELF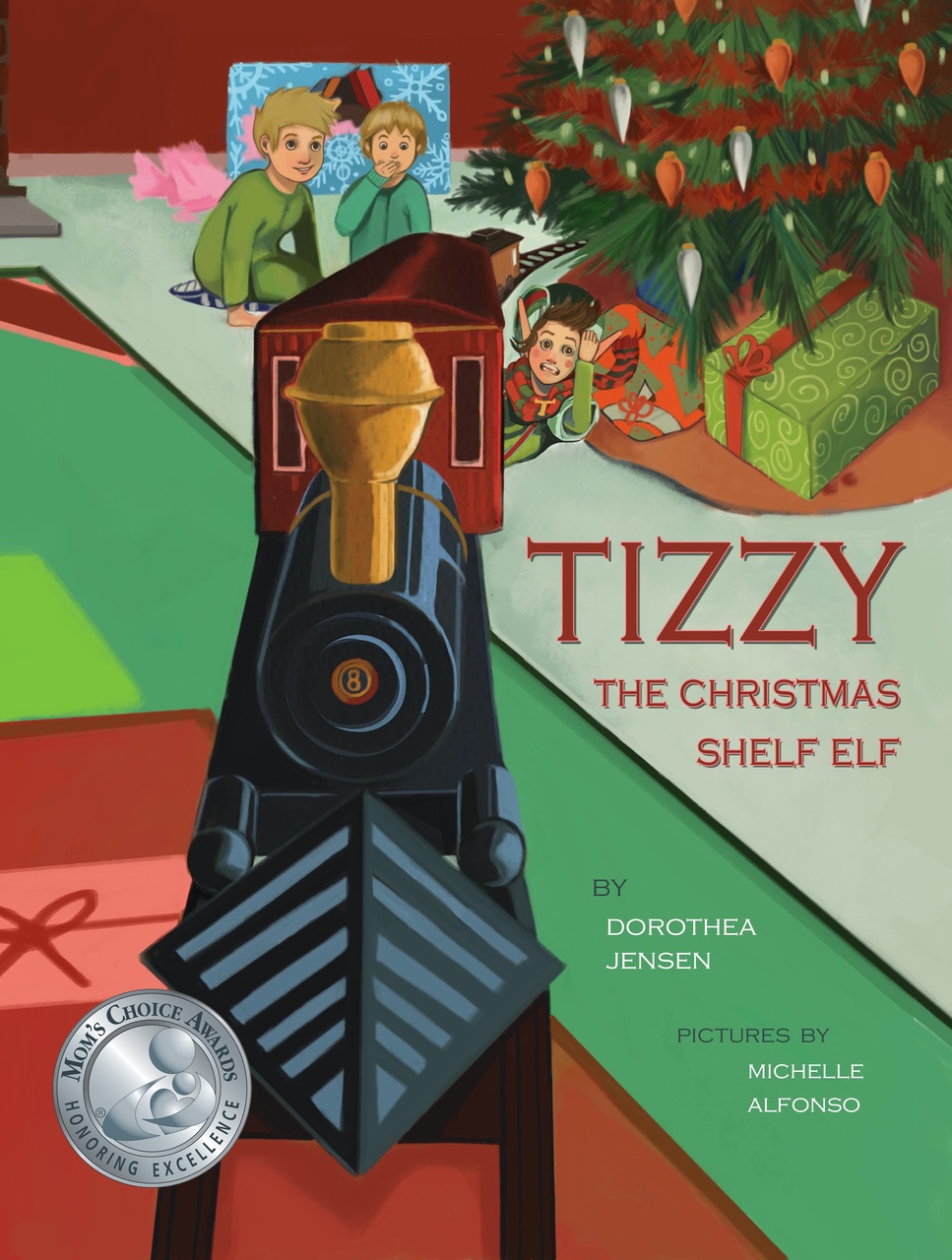 Naughty Owen and Alex sneak downstairs early on Christmas morning before their parents are up and open one of the big presents from Santa. They are disappointed to find that it is a bookshelf filled with books - not the electronic games they were hoping for. Their disappointment turns to amazement and concern, however, when they find Tizzy, one of Santa's elves, has been packed inside the bookshelf by mistake.

Tizzy, desperate to get back to the North Pole, points out that Santa's sleigh is powered by the imaginations of children, and asks the two boys to use the power of their own imaginations to send him home. But how?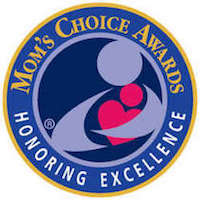 Winner
Juvenile Level I (Ages 5-8 Years)
e-Book category
Mom's Choice Awards
"Honoring the best in family-friendly media."
Richly Colored Pictures and an

Old-Fashioned Feel
When Dorothea Jensen wrote the children's holiday book Tizzy, the Christmas Shelf Elf, it was a departure from her usual fare. Her first ventures were three Jane Austen-esque romantic comedies published in the 1980s. Then came Jensen's award-winning young-adult historical novel, The Riddle of Penncroft Farm. Recently, however, the author has turned her talents to illustrated books with rhyming prose for the wee ones. The inspiration? Her six grandsons. With richly colored pictures and an old-fashioned feel, Tizzy stars two of Jensen's Goleta kin — Alex and Owen — and has garnered five-star reviews and a Mom's Choice Award. Conceived as a series called Santa's Izzy Elves, Jensen has already written two other volumes: Blizzy, the Worrywart Elf and Dizzy, the Stowaway Elf, with more elf adventures to come.—Michelle Drown, Santa Barbara Independent
Begging to be Read Aloud
...a lovely rhyming book begging to be read aloud in the tradition of the classic poem "A Visit From St. Nicholas", more commonly known as "Twas The Night Before Christmas" penned by Clement Clarke Moore...Tizzy, The Christmas Shelf Elf is a clever holiday read-aloud story featuring two excited siblings who sneak down early Christmas morning and discover a very special surprise. Only through their discovery of the magic of books do they find a way to send Tizzy back home. Kudos to the author for highlighting the importance of books! I recommend this book to be read aloud to children ages 5 and older.
—Renee@motherdaughterbookreviews.com
Keeps Kids Interested
I loved this Christmas book. The illustrations are amazing and colorful. I like the way it is written and it keeps the kids interested. I am definitely going to get the others in the series. Congrats on a great book. If you have kids (or not) you will all enjoy it. 5 Stars —Goodreads Review
Cute Book
Can't wait to read it to my students. 4 Stars —Goodreads Review
Delightful Holiday Story
"Delightful holiday story told in rhyme. Illustrations are colorful and appealing, and verse is rhythmic, a combination sure to speak to children. The text is longer than the traditional Clement Moore tale of The Night Before Christmas, so it is probably best for children six and over." 4 Stars —Goodreads Review
This Book is Going to be a Family Tradition
Awesome. This book is going to be a family tradition. I read it myself first to see if the kids would like it ..then I read it to them. They made me read it twice and they want me to read it again tonight love it .....someday going to be a huge movie just watch. 5 STARS —Goodreads Review
This Series is So Cute!
I discovered this series of books when I won a copy in a contest. My niece read them to little ones she was babysitting and they were a big hit. They're really clever, sweet stories. Tizzy the Christmas Elf might be my favorite. 5 Stars —TamraDee, Amazon Review
High Standard of Language Use and Positive Messages
". . . great fun to read to children. Your family of adorable elves teaches a high standard of language use and positive messages, making the experience very worthwhile and one a child will enjoy over and over. I look forward to future publications of your elf stories to read to the children in our family. Thank you for writing these charming stories." —LinkedIn Recommendation