Dizzy has worked all year next to his friend, Tizzy, and heard all about his Great Adventure. The trouble is, Dizzy wants to have an adventure, too! When he sneaks aboard Santa's sleigh, he finds all the adventure he's dreamed of with two little boys, Stuart and Drake. They share a wild joy ride and plenty of fun in this third "Izzy Elves" story.



Follow this link to see pictures pertaining to the Santa's Izzy Elves stories.
Story Monster Approved
"Recognizes accomplished authors in the field of children's literature, as certified by adult judges and tested by kids."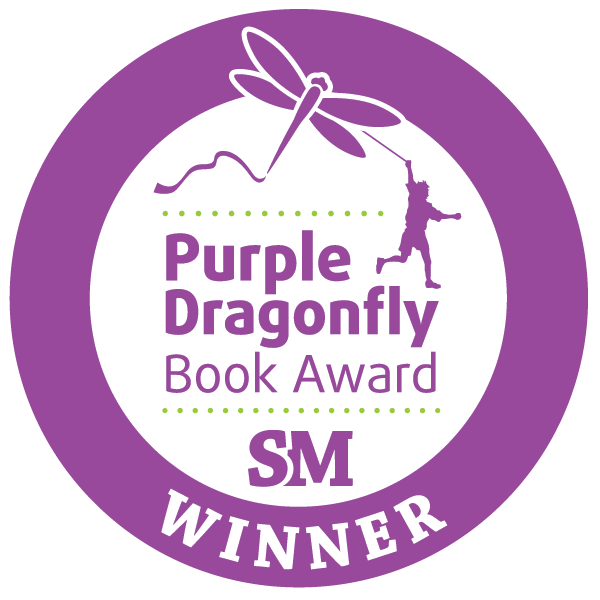 Winner
Honorable Mention
Picture Book for 6 and Older
Purple Dragonfly Book Awards
Appealing Energy and

Colorful Verbal Imagery
A little elf's clandestine adventure as a stowaway on Santa's sleigh takes an unexpected turn in an engaging contemporary spin on the classic 19th-century poem, "A Visit from St. Nicholas"...The author propels her present-day take on the classic Christmas poem with gentle humor and suspense, smoothly incorporating lines from the original poem into her lively tale about a stowaway elf.—Kirkus Reviews
 The Best Santa's Izzy Elves Book Yet!
If you haven't read this series, you are missing out! The Izzy Elves are awesome, and the Dizzy story is really our family favorite so far.
These books are rich in plot and language, reflect the lives and loves of kids today, and keep the fun and anticipation and magic of Christmas alive and going. While I do love the classics at Christmas time, I have to say, my kids prefer these!
A great gift for yourself or others. 5 Stars
—Booklover, Amazon Review
I Love These Books
I love these books and so do my grandchildren. This applies to all Ms. Jensen's Elf books."—Emma C. Smith, Amazon Review
A Really Good Book for Children
"I love the story and especially the artwork in this book. A great read for my children for the upcoming Holiday." 5 Stars—Anthony Mendes, Amazon Review
This Series is So Cute!
I discovered this series of books when I won a copy in a contest. My niece read them to little ones she was babysitting and they were a big hit. They're really clever, sweet stories. Tizzy the Christmas Elf might be my favorite. 5 Stars —TamraDee, Amazon Review
Great Book!
"Loved the story and Loved the art work, can't wait for the next one :). Recommend that everyone read these books." 5 Stars —Marta, Amazon Review
Thank You for the Christmas Fantasy!
"My grandchildren really loved the story of Dizzy the Stowaway Elf. Thank you so much for the Christmas fantasy! It's always easy to spot a winner in the eyes of a child." 5 Stars —Peggy M., Amazon Review
A Charming Page-turner!
"Dorothea Jensen has once again hit just the right notes for both kids and adults in her third elfin adventure. This bedtime story's couplets move fast and have all the best elements -- naughtiness, daring. . .!" 5 Stars —robinsm, Amazon Review
A Pure Delight!
"Listening to Dorothea's lovely voice is a pleasure and relaxes both parents and kids before bedtime! Dizzy is adorable and Doorthea's words have a poetic charm which is what little ones need in this fast-moving world." 5 Stars —Dame DJ, Amazon Review




All of her Books are Great
"Great book ...my 7 year old picked it up and read it cover to cover and he hates reading if you have kids i would say get it....all of her books are great." 5 STARS –Goodreads Reviewer
[Younger Kids]. . .Will Like the Bright Pictures and Rhythm of the Story
"This is a cute, different Christmas book about an elf who hides on Santa's sleigh to have an adventure. It follows the rhythm of "The Night Before Christmas" so it is fun to read. Between the word count and some of the difficult words (to keep the rhythm and rhyme), the story may be better suited to middle elementary aged kids. If you have younger kids, they will like the bright pictures and rhythm of the story." 4 STARS –Goodreads Reviewer
A Wonderful Book
This is a wonderful book and I am going to look into buying the previous books in the series. This would make a wonderful addition to a Christmas bedtime story collection. I think this book is perfect for preschool children but older children would certainly enjoy it as well. 4.5 STARS —Goodreads Review
Might Become a Family Favorite
Her rhyming story about an elf on Christmas eve is excellent for ages 8 to forever, as it tells a great story about Santa and the mishaps naughty children can make happen. It might become a family favorite. . . Suitable for middle-grade readers or can be read aloud to younger children.—Connie Huddleston
Adorable Book
"This is an adorable book for your kids to read. Ours just loved it." 5 STARS –Goodreads Reviewer
A Fun Story Line
"What a cute story. This book has adorable illustrations and a fun story line about an elf who sneaks in to Santa's sleigh. We read this book with my 3-year-old and quite a few of the words were over her head. This book is definitely for an older child. We enjoyed the book, nonetheless, and will certainly read more of Dorothea Jensen's books in the future." 4 STARS –Goodreads Reviewer