Bizzy (Santa's "Right Hand Man") is a great organizer. He not only convinces S. C. (Santa Claus) to let the depressed Izzy Elves go on a much-needed vacation, but he finds a great place where they can blend in—Santa Claus Lane. What he doesn't plan on, however, is the other elves calling him "bossy boots," or two smart boys, Henry and Miles, recognizing the Izzies despite their disguises.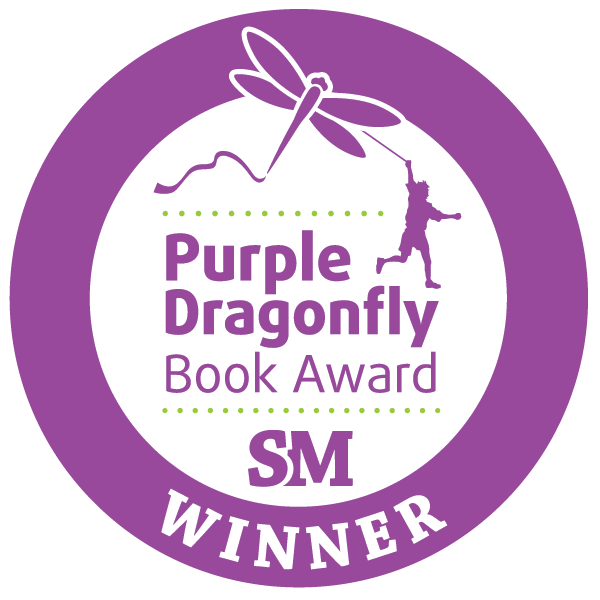 Honorable Mention
Poetry
2021 Purple Dragonfly Children's Book Awards
Honorable Mention
Picture Books (Aged 6 and up)
2021 Purple Dragonfly Children's Book Awards
Follow this link to see pictures, games, and quizzies pertaining to Santa's Izzy Elves!
A Delightful Christmas Book for Children: Classic and also Contemporary
This is such a charming and entertaining new addition to Dorothea Jensen's wonderful, award-winning series of contemporary Christmas stories in verse, modeled on the 19th century classic poem, "A Visit from St. Nicholas." I love them all, but this one, I think, is my favorite and not to be missed this holiday season. It's absolutely delightful! I love its timely theme of Santa's elves longing to get away from their normal surroundings at the North Pole and to go to a warm clime full of delights. I think we can all relate to these longings right now! And maybe what I love most is the book's spirit—it's just so fun and breezy and funny and positive.
And its super-witty rhymes and witty references to contemporary life will have a direct appeal to the minds and hearts of today's children. The illustrations are wonderfully engaging—so colorful, contemporary, whimsical, and imaginative and at the same time evoking classic illustration styles of the past. This is so hard to achieve! And the poetic language of the book also shows this same kind of double evocation of past children's classics and the contemporary life of children.
I'm a parent and I was so delighted reading this book and enjoying its illustrations, from start to finish. It's not only a book that will engross and entertain children--especially during the holiday season--it will also be greatly enjoyed by any adult reading to a child. 5 stars —Martha B, Goodreads Review
MY 8 Y.O. SON LOVES IT!!!
My 8 year-old son loves this book! He read it on his own and said he loves the interesting plot and witty rhymes. We're lucky to have such a great local, living author in our state of New Hampshire!!! We're planning to donate this book to his 2nd-grade class so that other kids could enjoy it, too. Thank you, Ms. Dorothea Jensen! As my son wrote to you, "Keep writing!" :) 5 Stars —T, Amazon Review
Take Notice Sunshine State Dwellers!
My California grandson has thoroughly enjoyed the Izzy Elf series, however "The Bossy Boots Elf" is his favorite. This might be because it highlights Christmas with sand and palm trees. Take notice sunshine state dwellers, you will love this newest elf escapade! —Judy Hampe, Goodreads Review
So much fun!
". . .the perfect Children's book series. Enjoy!" 5 Stars —Sally Vail, Amazon Review