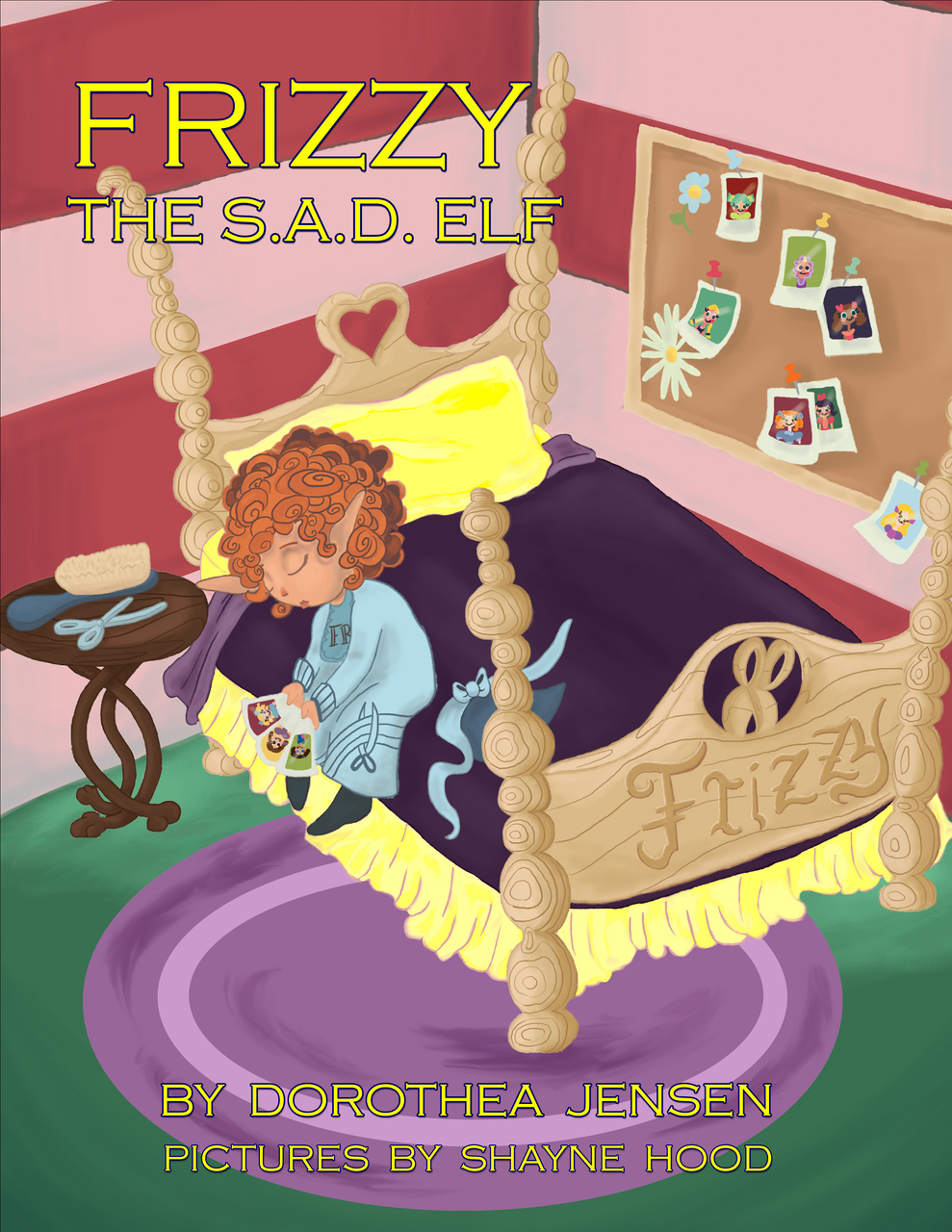 Frizzy styles the hair of Christmas dollies, but misses them dreadfully when Santa takes them away on Christmas Eve. (She suffers from S.A.D.: Seasonal Affection Distress.) Frizzy decides she need to change her job so she doesn't get so attached to the toys she works on. She starts making something completely different but soon finds that her plan isn't going to work out exactly as she intended!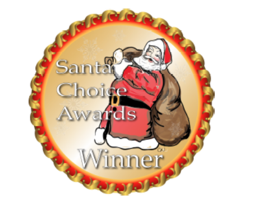 Winner
Santa's Choice Award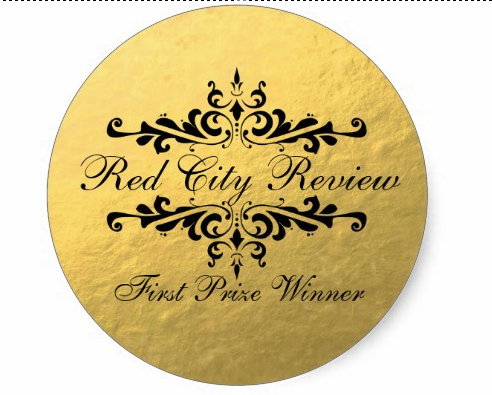 Winner
First prize
Young Adult/Children's Book
Red City Review Book Awards
Highly Original and Wonderfully Developed Children's Book
"This is a highly original and wonderfully developed children's book that is sure to be a big hit around the holidays. Including elements that will appeal to young girls and boys alike, Jensen's narrative rhymes the whole way through, creating a plot the paces itself while creating playful sentences that move it along. The rhymes do not seem forced and fit into the story perfectly. The illustrations are also a highlight, as the large full color images are superbly done, with depth and details that lets us see Frizzy and her other elf friends displayed upon the page. By coming up with a creative and engaging story, Jensen has succeeded at crafting a memorable Christmas story for children that is so good it's possible it will be enjoyed year round."
—Red City Review
Engaging for Children and Parents
This story is engaging for children and parents and the underlying messages are very positive. It's delivered in a delightful poem format that makes the elf story even more adorable. —Jeanne Murphy, Santa Choice Awards
Great Story and Beautiful Illustrations
This is the cutest Christmas book I've seen in quite a while. I always preread books for my nieces & nephews to make sure that they are age appropriate and such. This book is perfect for little girls! Great story & beautiful illustrations!! Can't wait to give it to my niece! 5 Stars —Goodreads Review
Delightful Poem that Children Will Enjoy
This book tells the story of Frizzy who is a sad elf because she has to part with the dolls she's decorated each year. She comes up with several solutions to her problem, but none of them are successful. She also manages to stress the other elves. Leave it to Santa to come up with a wonderful solution to the problem. This is a delightful poem that children will enjoy. 5 Stars —Goodreads Review
A Chrismassy Cute Rhyming Book
". . .What I loved the most about this book is that the entire thing is written in rhyme! Sometimes you read rhymes and end up thinking how familiar it sounds and how cliche certain rhyming word combinations are. However, in this book, the author keeps it real fresh and it's a delight reading it. Also, the elves are so high tech! They upload photos of the toys they make and children have the option to add it to their wishlist. What a novel idea!. . . This is a very cute book that will capture the attention of little readers and make them fall in love with the rhymes." —Goodreads Review
Future Classic
I wish this future classic had been around when I was a child. I smiled the entire time I was reading it. The characters are lovable and easy to relate to. The rhyme format is fun and will lead to memory skills. There are a few words that may be just past the reading level, which is perfect. These will encourage children to not only learn new words - but to gain the skills to discover how to learn what new words mean. I would recommend every parent, grandparent and teacher to add this to their collection. You do NOT need to have children in your life to enjoy this sweet read tho! 5 Stars —Goodreads Review
Very Modern
This is a such a cute Rhyming book, With the best pictures.!! Very modern and I really like that. The Rhymes are fresh and not just a re-tailing and that is great, a great book for around Christmas time, or for a book trade at Christmas, However I think kids and parents alike will love this book year round. Good for all little ones. 5 Stars —Goodreads Reviewer

SAMPLE
'Twas the morning of Christmas, and Frizzy felt low.
(She always felt so when she saw her dolls go.)
For cutting and curling their hair were her duties,
She'd worked the whole year just to make them all beauties,
Fashioning finger waves, pigtails, and curls,
Making sure that her dolls would delight little girls.

But she found herself missing them after they left,
And each Christmas Day, she felt downright bereft.
This is one time too many, she said to herself.
I'll not go through this again—no, not this elf!
I'm going to ask Santa to change what I do
So I can make things that won't make me boo hoo.

I'll go to the Elfgym to blow off some steam
And figure out how to achieve my new dream:
To stop grooming dollies and do something new.
But what can I ask for, and what can I do?
She needed to talk with a friend, without doubt
To come up with ideas and to figure it out.